At Connective Touch Therapeutic Massage we strive to tailor each session to your unique needs at the time of each service, often employing multiple techniques in one session. Therefore our rates are based on session length rather than technique. To determine the appropriate session length please refer to following general guidelines, realizing that factors such as the nature of your visit (relaxation, injury recovery/rehab, chronic pain, etc.) , your physical build and your treatment history may impact your session length. As these are general guidelines, please discuss your specific needs/goals with your therapist to determine the best session length.
30 mins/$54-attention to one specific area
60 mins/$105-full body with attention to one specific area
90 mins/$144-full body with attention to 1-2 specific areas
120 mins/$170-full body with attention to 2-3 specific areas
Payment must be made in full at the end of the session. Accepted methods of payment include cash, check, Visa, MasterCard or American Express.
Packages of 5 sessions paid in advance receive a 10% discount. Sessions must be used within 90 days from date of purchase, after which any unused sessions will revert back to the full price, with the remainder due at the time of service.
Intake Form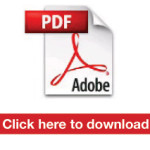 Cancellation Policy
We respect your time and are happy that you have devoted this time to your health. In the event you need to cancel or reschedule a pre-scheduled appointment, please provide us with a minimum of 24hr notice. This will allow us the opportunity to give a waiting client your cancelled appointment time. Appointments not cancelled in this manner will be subject to a minimum charge of $50. A "No-call, No-show" will be subject to the full session fee. Emergencies will be dealt with on a case by case basis.
We appreciate your respect for our time.